What Are Invalid Clicks And How Do They Affect Your Ads?
Abisola Tazanko | Feb 03, 2023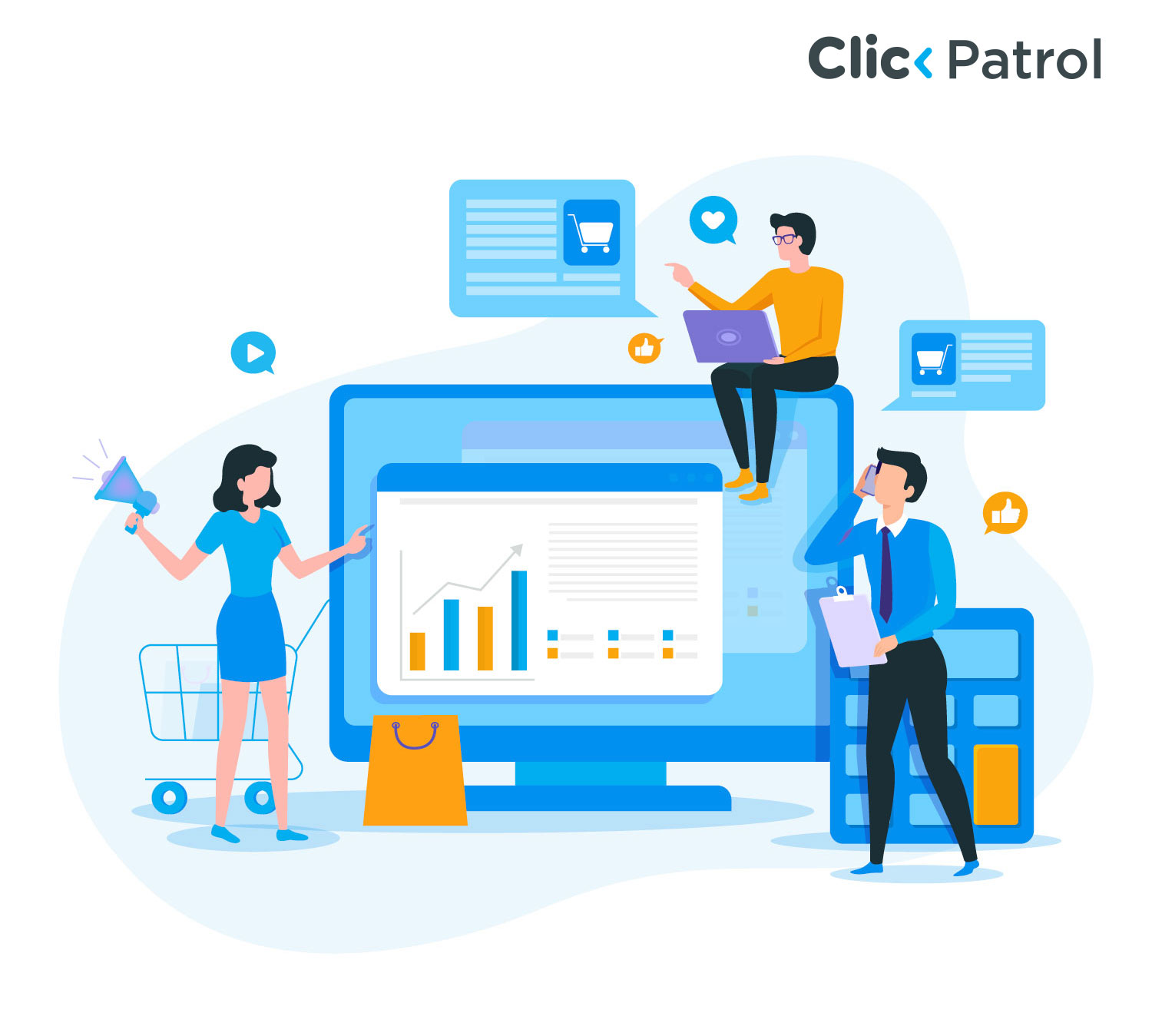 Have you ever been impressed by the number of clicks on your Pay-Per-Click advertisement only to find out that they are actually invalid clicks from bots or other automated means? Invalid click results in an unnecessary spike in click-through-rate with just a small number of conversions, purchases, or leads. 
Without a doubt, if there is one thing an advertiser definitely wants to avoid when running Google Ads, it's invalid links!
As a business running Google Ads or other PPC campaigns, your goal is to reach the billions of people who use the internet daily, hoping that most of them will be interested in your product or service. 
Typically, given the potential value of a click on your advertisements for your brand or products, the views and clicks should result in a lot of conversions to your website. 
However, with invalid clicks, those nasty spam bots have no effect on your campaign and will cost you a substantial sum when they continually click on your sponsored link. 
Since invalid clicks are one of PPC's biggest and most annoying problems, you ought to know how to spot them as an advertiser. This article will cover all you need to understand about invalid clicks and identify the best strategies to prevent them from significantly depleting your advertising budget.
How Do You Identify Invalid Clicks?
Invalid clicks occur when someone clicks on your sponsored link either unintentionally, automatically, or intentionally, often maliciously, without the intent to purchase. 
Invalid clicks frequently occur from fraudulent behaviors by bots, click farms, and other automated means. Usually, the aim is to profit from advertisers just by clicking on advertisements without intending to purchase.
According to Google, an invalid click often entails the following:
Manual clicks to purposely raise your advertising expenses or your profit as the owner of the website displaying your adverts.
Clicks made using robotic clickers, automated clickers, or other misleading software.
Unnecessary clicks, such as the second click in a double-click, and of no use to you as an advertiser.
Impressions made to lower your valid click-through rate.
How Are Invalid Clicks Coming to Your Adwords Campaign?
Invalid clicks can reach your Adwords or PPC campaigns in two main ways. They include clicks from;
To eat up your campaign budget, your competitors may employ automated software or bots to produce invalid clicks on your PPC advertising (competitive click fraud).
Publishers or the owners of the websites where you put up your advertisements may also create invalid clicks through your PPC campaign (inflationary click fraud). Usually, this process aims at maximizing profits. However, Google is particularly stringent about how it handles publisher clicks on their advertising that is not legitimate.
Real customers sometimes click on ads multiple times in error. After the first few click go through, the others often get blocked.
What Are the Impacts of Invalid Clicks on Your PPC Ads?
Google's automated filters usually flag invalid clicks as problematic, which demonstrates the seriousness of this situation. And with each passing year, invalid clicks cost PPC campaign advertisers millions in lost opportunities and income.
Here are some of the impacts invalid clicks can have on your PPC campaigns:
They may restrict the advertisements in your Adwords account for several weeks.
Regardless of your Adsense account's long active period, Google may suspend or restrict it due to invalid clicks.
Lower conversion rates (higher number of clicks but very few conversions).
Unreliable clicks might significantly alter your statistics and muck up your KPIs.
Invalid clicks also waste your advertising investment.
It makes it tough to determine which advertisements are effective and which aren't, owing to distorted and misleading data caused by fake occurrences.
How to Prevent Invalid Clicks
Google protects advertisers by effectively tracking and monitoring invalid clicks. They have strict security measures regarding invalid clicks and how to effectively manage them, especially when publishers click on their advertisements. 
However, you'll need to take additional measures to protect your PPC ads against fraudulent invalid clicks, as you cannot rely on Google alone.
Here are some guidelines to prevent invalid clicks on your PPC campaigns.
Keep an Eye on Your Ad Traffic and Note Any Suspicious Sources
Understanding your traffic is easier by keeping an eye on your ad traffic. You can effectively do this by segmenting your ad traffic. This process allows you to keep an eye on this traffic by classifying your traffic based on different channels. 
As a result, it'll be relatively simple to identify the sources of these invalid clicks and how their traffic affects your ads or other PPC campaigns.
Keep Track of Website Visitors
You'll be able to understand the possible impact of changes on your traffic caused by invalid clicks if you keep track of the visitors to your website and take reasonable segments out of your traffic analytics by using URL networks and ad units.
By using Google Analytics, you can easily determine precisely where your traffic is coming from and get a comprehensive description of your visitors and overall user behaviors, which is very useful for spotting any malicious activity.
Block Suspicious IP Addresses
Block IP addresses that are unquestionably the sources of invalid clicks or those that continuously transmit useless traffic.
IP addresses that result in no conversion, have significant bounce rates, and spend very little time on your PPC campaign website, are invalid clicks that might be wasting your PPC campaign budget.
So, you may manually add questionable IP addresses to an IP exclusion list using Google Ads by analyzing timestamps and user agent information. Although this process takes time to complete, it is somewhat valuable for countering invalid clicks. We advise using IP address tracking software to assist with IP address audits.
Additionally, IP address exclusion is an ongoing process, and preventing invalid clicks in PPC ads becomes easier. You should routinely check for suspicious IP addresses because if a rival is targeting your campaign, they could employ various methods to modify IP addresses.
Keeping Your Distance From Low-Quality Websites
There are many websites with low quality and dishonest website proprietors. They can click on their own websites' adverts only to make money for themselves and provide you with no results.
When engaging with dubious and unreliable ad networks, directories, and site operators to enhance attention to their website, invalid clicks and traffic can grow. So, stay away!
Avoid Clicking on Your Ad Campaigns
Clicking on your own Google ads platform. 
However, clicking on your advertising is prohibited. Google may consider these an attempt to exaggerate your profits and artificially disable the account. If Google believes that a publisher erroneously clicks on his advertising to increase his revenues or an advertiser's expenses, it will deactivate the account.
Utilize Invalid Clicks (Click Fraud) Prevention Software
You can prevent invalid clicks by employing specialized third-party services known as invalid click fraud prevention software.
In addition, these software providers are knowledgeable about traffic and marketing situations. So, to determine if a click is invalid, fraudulent or malicious, this software such as ClickPatrol employs various filters and consent security mechanisms.
They examine the traffic and remove sources they categorize as fraudulent. Furthermore, these services provide data your business can use to support its claims in discussions with specific ad networks, such as reports and charts.
Conclusion
Invalid clicks are a menace to PPC Ads campaigns. Every advertiser must thoroughly grasp how these invalid clicks work and the techniques that aid in identifying and resolving this issue. Finding your way around invalid links and successfully getting them over with helps you make the most out of your ads.