How To See How Your Competitors' PPC Campaigns Do ( Step by Step PPC Competitors' Analysis)
Abisola Tazanko | Oct 04, 2023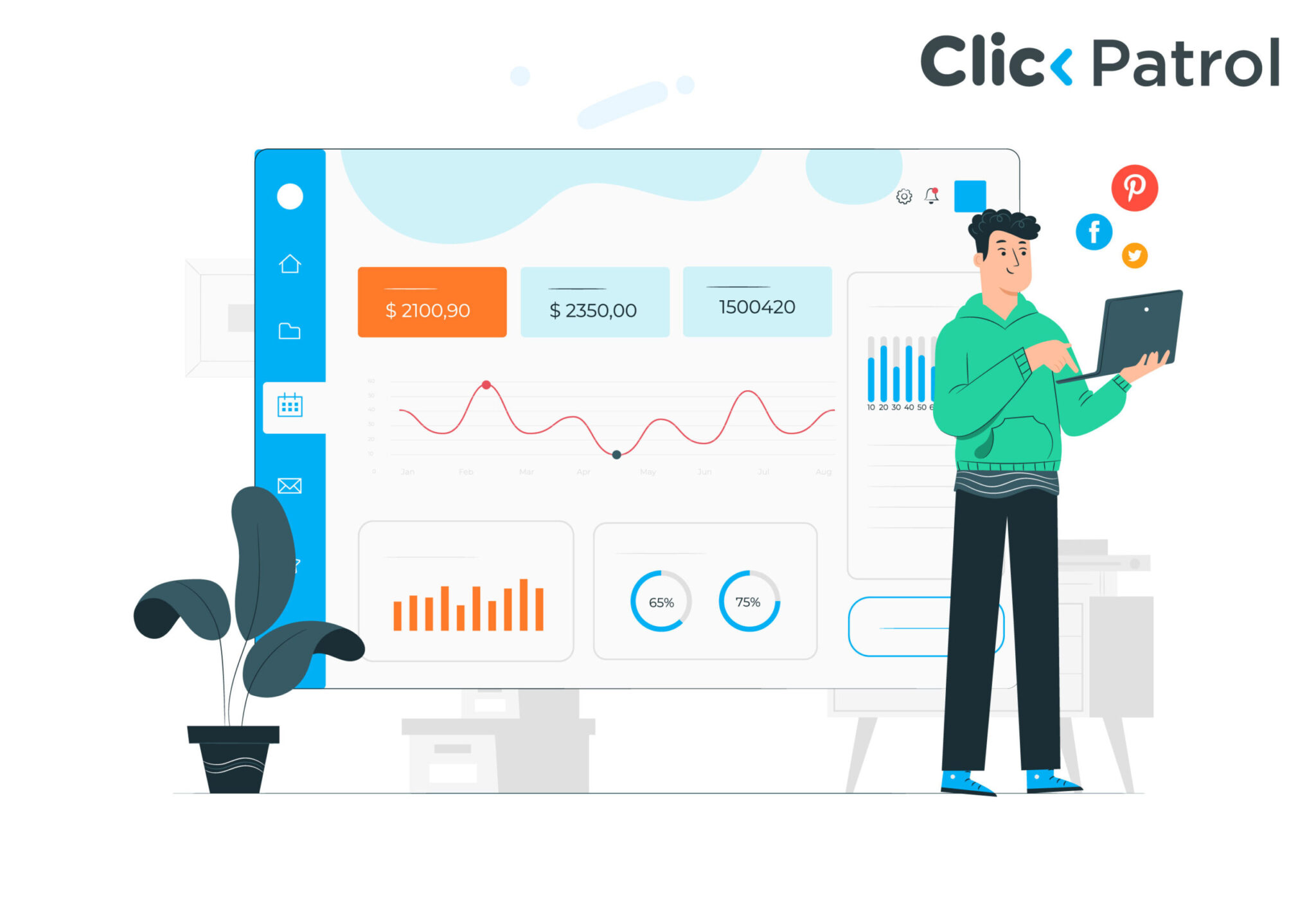 Setting up a PPC campaign isn't something you can skip through. You need to do a copious amount of research before you get started. One necessary piece of research that must be conducted is a PPC competitive analysis.
Of course, you should also focus on your keywords and target audience because the cost per acquisition increases when your PPC campaign targets broad search terms. The issue with broad search terms is that they often target audiences with low intent, and they also target competitive businesses that have put the weight of their finances into general search terms.
There's always competition when it comes to pay-per-click advertising; sometimes, it's a matter of who has the biggest marketing budget. Your competitors are beating you on some keywords. But you can understand how to get an edge by analyzing your competitor's PPC.
In this article, you'll learn how to conduct effective PPC competitors' analysis and help your ads rank higher on Google.
3 Quick Tips for PPC Competitor Analysis
Define your competition
Let's say you're trying to rank highly on Google for the keyword "accountants (in your city)." Of course, there is a lot of competition. Some competitors could be grounded players in your industry with well-known names, while others are not.
So the question is, who are your competitors? Do you want to rank higher in search rankings than established global accounting firms, or is there more competition from smaller local companies?
The truth is that beating your PPC competitors is a challenging task. After all, every company wants its ads to rank higher. However, knowing who your competitors are makes it easier to target and outperform market segments.
In some industries, identifying your rival is obvious. You may already know who your competitor is. However, in some cases, before you try to beat out multi-million dollar businesses with PPC advertising campaigns, you need to define where your business fits in the local (or national or global) market. There may be. For example, don't search for keywords on Google; select these companies as your PPC competitors.
The search giant offers some useful free tools. Microsoft Advertising's Competitors tab and Google's auction statistics can help you better understand your competition.
Consider your competitor's campaign budget.
Getting to the top of paid search rankings depends heavily on your keyword bids. So you'll want to know if your competitors are outbidding you. It's true that the higher your bid, the higher your ad will rank.
What can you do to compete with a major competitor in the paid search rankings if you need more money? One way out is to bid higher at certain times, using specific campaigns. For instance, you notice that search volume increases on Saturday afternoons between 6 p.m. and 10 p.m. By focusing your efforts on this particular moment, you can increase your bid or even target more keywords to see if that improves your conversion rate.
Another way to maximize your budget is to put a hold on bidding on high-volume, low-converting search terms. These are the most general broad-match keywords, anyway. Instead, focus on specialized search terms to generate more clicks and conversions.
Other factors, such as your quality score, will also affect your search engine rankings. So, ensure your landing pages are well-optimized for your campaigns and your website loading speed is up to par.
Analyze what your competitors are doing.
When it comes to PPC competitive analysis, this is what most people focus on. The truth is that it's not at the top of the list because it's not the most important factor. Analyzing how your PPC competitors are serving their ads isn't as important as focusing on your own game!
As we have seen, not all brands should compete. After all, it's usually the biggest brands that come out on top. Some can use their reputation to help their ads rank higher or get bigger budgets.
There are also branded keywords that help their campaigns rank higher on Google. So, it would be best if you faced a similar activity level to yours when doing this PPC competitor analysis. The Details section of the Google Ads and Microsoft Ads drop-down menus is also helpful with this.
You can find out how often you and your PPC competitors receive impressions, which can help you know whether they are worthy competitors. It also shows the top ranking ratio, i.e., how often the advertiser's ad is shown higher than yours. If your PPC competitors are dragging your ad rankings down along with you, it's time to review their keywords with analytics tools.
Three great tools to analyze your competitors' PPC campaigns
SemRush is another tool that helps you discover what you might have missed. This tool can highlight to you the various ways other ads outperform yours (including keywords). There is a Keyword Gap tool that allows you to compare your domain's keyword portfolio with that of your closest competitors.
SpyFu allows you to search any domain and see it everywhere it appears on Google. With SpyFu, all the keywords a domain has ever purchased can be seen.
This handy tool allows you to explore your competitors' keywords and see what works and what doesn't work for them.
iSpionage gives access to SEO and PPC keyword data from Google, Bing, and Yahoo. PPC can be analyzed with the results from these three (3) search engines, which can help you analyze your PPC competitors' keyword rankings on different search engines. This provides a unique database of results, which can help build your search engine strategy.
The above tools help you conduct in-depth keyword research in different capacities. Once you find out what terms and phrases your competitors use in their ads, you can analyze the data to understand how profitable a specific keyword is for your business. Ensure you don't let another PPC player take your spot!
Use effective strategies to beat your PPC competitors' keywords
The world of marketing is highly competitive, and that is a fact. If you plan to copy your competitors' keywords and content, your ads will perform poorly.
You need to find keywords with a lower cost per click and use them as long as they improve your ad ranking and CPA. Once you find an actionable keyword with a high volume and CPC that you can afford, create a single-keyword ad group and tailor the ad copy to that keyword.
This will generate a higher ad quality score by increasing the relevance of your ad in the process.