10 Tips for preventing PPC Click Fraud
Abisola Tazanko | Jan 13, 2023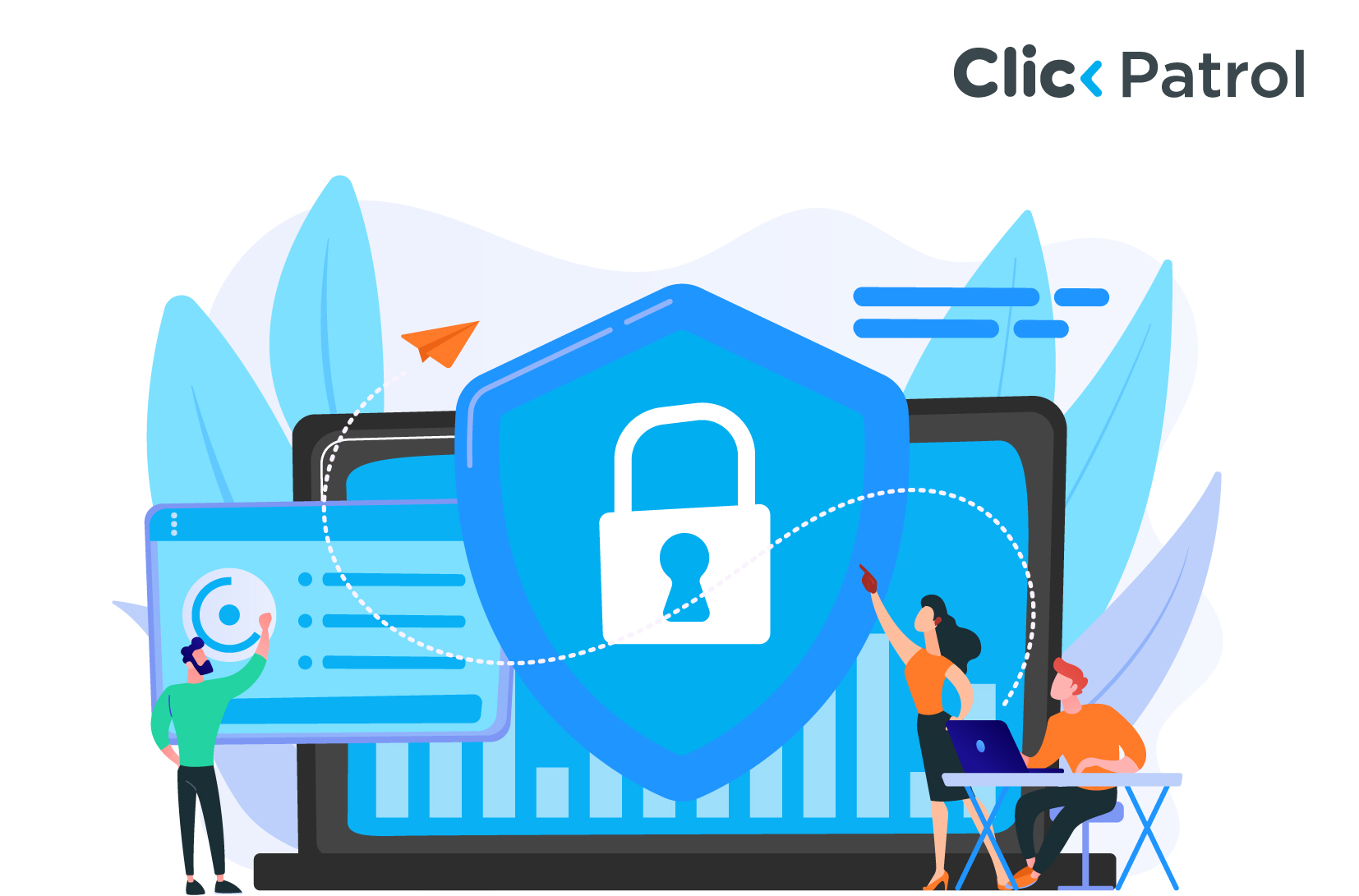 Click fraud is a complex problem that compromises your PPC campaign.
Since PPC in the digital marketing world became efficient enough to be regarded as a reliable source of income, there has also been the problem of questionable people going into it with fraudulent intent and attempting to exploit it to their advantage. 
With the PPC Click fraud increasing (global click fraud is predicted to cost $100 billion in 2023), It costs businesses significantly more to reach their target audience. Ad costs have significantly risen, with advertisers paying up to 20% extra on unwanted clicks.
Unwanted clicks arise from individuals and automation tools clicking on PPC advertisements without ever intending to make a purchase or inquiry.
While search engines like Google take steps (although quite minimal) to combat PPC click fraud and refund you for invalid clicks, these fraudsters are becoming more adept at interfering with your PPC Champaign. This is why it is essential for advertisers to pay closer attention to their campaigns. 
Thankfully, click fraud can be prevented and stopped by simply taking the right measures while setting up your campaigns and ensuring complete protection of your ads afterwards.
Here are ten tips for preventing the occurrence of PPC click fraud on your PPC ads.
Tips For Preventing PPC Click Fraud
 Optimize Your Ad Target
Ad campaigns with broad targeting are more vulnerable to PPC click fraud. Optimize your ad demography and targeting, particularly by geographic region, to reduce the likelihood of fraudulent clicks and invalid traffic on your advertising. 
One of the most effective ways to ensure that potential PPC click fraud fraudsters do not notice your advertising is to minimize their exposure.
Streamlining location also makes it easy to spot fraudulent clicks when they originate from locations your ad does not target. Constant clicks from places where you do not operate constitute typical signs of PPC click fraud.
The more focused your adverts are, the more likely they are to become successful. It will also make your PPC less vulnerable to click fraud.
Because many click fraudsters are focused in designated regions, usually low-income countries, you can minimize risk by removing such regions from your target.
Your target is to get your PPC campaigns to people who can engage with them, so make sure you target your ads appropriately. 
Targeting your attention on a narrower particular region will make your ads more successful and make it more difficult for individuals to click on your PPC fraudulently.
Monitor Your Traffic Source
Fraudulent traffic could emerge in surges and is only sometimes continuous. Check to see if you notice a regularity of surges in traffic volume or high numbers of clicks with low conversions.
To check for unusual activities, you can obtain the IP address information of your PPC clicks and check for fraud (this can be done with the ClickPatrol Software). 
One most important things to do is to check in throughout the day, preferably in the early and late hours of the day.  Take account of your daily traffic, and if you notice any fraudulent activity, attempt to figure out what triggered the upsurge or determine whether there are  IP addresses or locations which should consider eliminating from your target.
As a publisher, you can prioritize perpetrators to be blacklisted and excluded from your campaigns. All of that is made much easier by the ClickPatrol tool.
Improve your PPC ads
Improve your PPC ads to incorporate more conversational engagement rather than just clicks. Click Bots can effectively alter click-based activities, resulting in PPC Click fraud.
IP Address Exclusion Set Up
To prevent your campaigns from PPC Click fraud, You can restrict specific fraudulent IP addresses so that your ads would not appear vulnerable to PPC Click fraud and as an easy target for PPC Fraudsters. 
By keeping a tight check on your click activity, you may be able to identify IP addresses that require blacklisting.
Automated PPC click fraud software with an IP blacklist such as ClickPatrol helps eliminate the need to manage the IP address exclusion list manually.
Study Potential Differences Between Clicks and Actual Visits
Occasionally, the ultimate solution can be the most affordable. As an ad publisher, you should always study the clicks on your ads to check if they correspond to genuine visitors to the site. If the clicks and visits don't match, It is most certainly PPC Click fraud.
Keep Track Of Your Competitors
Knowing who your competitors are is beneficial for various reasons, one of which is checking click fraud.
Maintain a close eye on who is competing for particular keywords in search results pages since they might be a source of competing click fraud. Associates competing for the same keywords are known to click on the ads to promote their marketing.
You can utilize tracking tools to gain insights about your competitors, this allows you to screen them from your affiliate networks and identify such malicious practices.
Target your ads to high-value websites
PPC click fraud can easily target some low-quality websites. These websites may be being used by fraudsters and click-fraud bots to increase their PPC earnings by clicking your campaign.
You can set up ad campaigns with Google and other similar services that only display advertising on the websites you designate, avoiding websites where fraudulent revenue generation may take place.
Keep Track Of Your Budget
PPC click fraud can result in significant financial losses for publishers because they spend a fortune on ads. Keep a close eye on the ads and pay close attention to where the funds are going.
Having a realistic cost per click is another strategy you may use to avoid click fraud. Cheap traffic quality and low CPC are typically indicators of low traffic quality, which makes click fraud much more likely.
Even if something is more expensive than you'd like, allocate your funds where it is most beneficial for you. Even with a low CPC, there is good traffic, but you must understand that small budgets will only allow for small expectations.
By setting a maximum PPC budget, you may lower your financial risk. Reduce your visibility by reducing the number of websites where you place ads related to your keywords.
 Keep your adverts from running nonstop
While targeting the highly lucrative insomniac niche by constantly running advertisements has benefits, it also attracts fraudsters.
Campaigns that run far outside your geographical zone's waking hours are more likely to be targeted by PPC click fraud and bots from several other locations. Some various nations and areas have the designation of click fraud hotspots.
Some places are more likely to have bots, people, or even click farms where everyone's only job is to click on ads. 
Dayparting, as the practice is known, entails pausing and resuming your adverts at the most effective moments to target loyal customers.
 Optimize with PPC Click Fraud Prevention Software
Click fraud prevention software, such as ClickPatrol, uses superior technology to actively predict, detect and block fraudulent clicks. Thereby helping advertisers save money, increase conversions and maximize ad spend.
See how ClickPatrol helped its users save 29% of their ad spend
ClickPatrol significantly lowers the overhead campaign budget and increases your bottom line by removing fraudulent and unwanted clicks.
This is vital for digital marketers fighting the fight against inappropriate clicks.
Some of our success can be attributed to features like the ability to set restrictions regarding the number of times an IP address can click on an advertisement link and automatically blacklist suspicious fraudsters.
Finally,
There is no perfect way to prevent PPC click fraud, but you can minimize its direct effect by being aware of it and using the tips highlighted above.
As an advertiser, being constantly informed on emerging and current trends in PPC click fraud is strongly advised to keep you abreast of the most recent information on scams, fraudulent clicks, fraudulent sites, and regions.