Is Click Fraud a Crime? Top 7 Click Fraud Lawsuits
Abisola Tazanko | Nov 10, 2022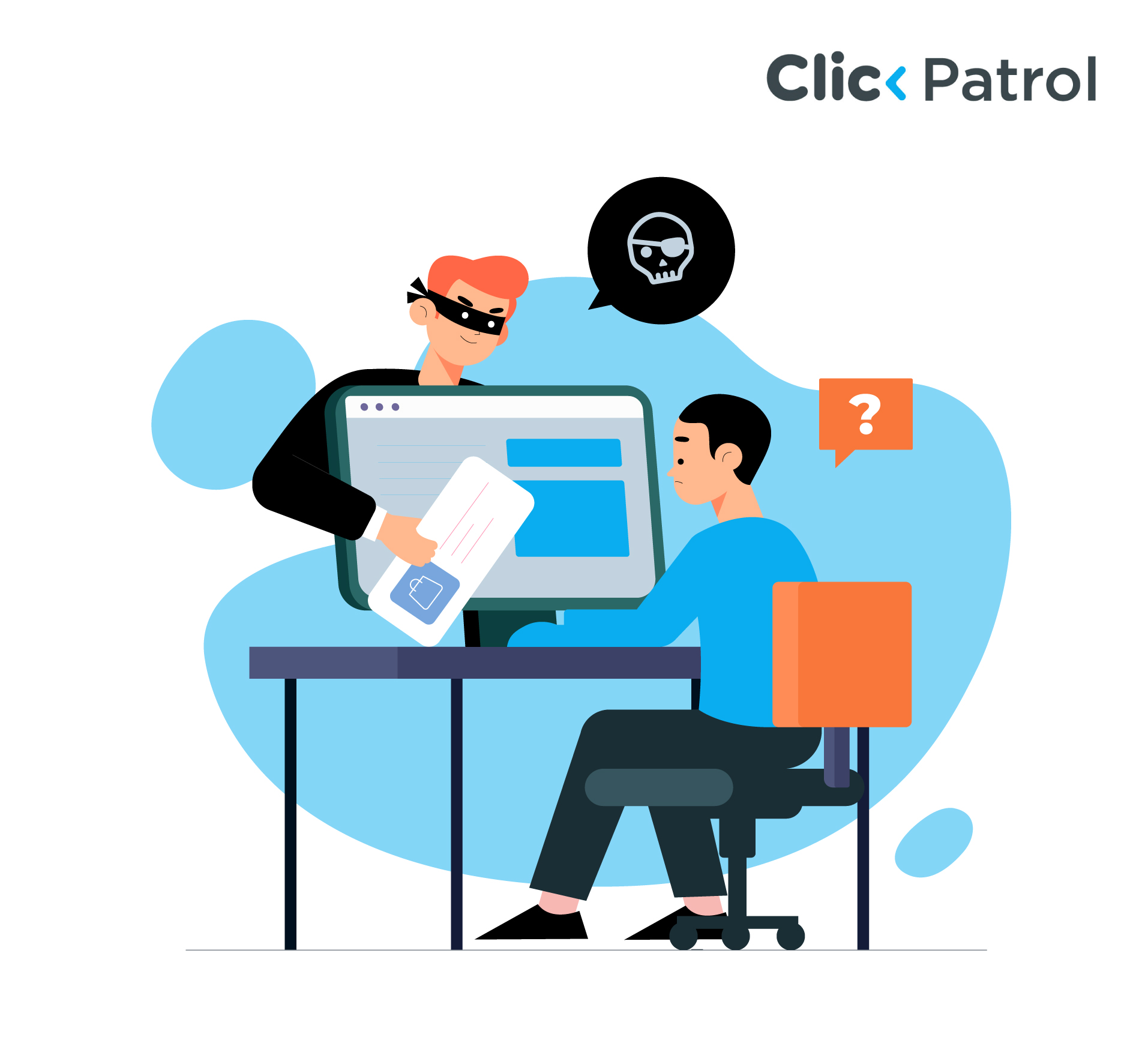 Have you been a victim of click fraud? Or are you simply curious to know  if click fraud is illegal?
You may have also considered pursuing legal action against advertising companies and suspected fraudulent activity. 
The answer is, most likely, a yes. 
Given the predicted increase in losses due to click fraud over the next few years, one of the best ways to stop fraudsters from targeting your campaigns and recoup losses is by pursuing legal action.
However, click fraud lawsuits, in general, is not always straightforward. Additional legal issues have arisen due to the internet's geologically broadening impacts. 
As you are aware, various countries have varied criminal penalties, which means that some offenses can result in anything from lenient sentences and costs to jail time.
There have been numerous successful click fraud lawsuits all around the world. 
Here are a few significant click fraud lawsuits filed in the last few years.
Top 7 Click Fraud Lawsuits
Uber Technologies, Inc. Vs. Five Ad Networks
Uber filed lawsuits against Hydrane SAS, Taptica Ltd, Tapticaa Inc, AdAction Interactive LLC, and YouApp Inc. in 2019 to seek damages for the harm they had previously caused Uber. Uber gave tens of millions of dollars to the organization mentioned above to put mobile advertisements (Ads) for Uber. However, these advertisements were either fake, nonexistent, or unviewable.
According to the charges, the corporations kept Uber from knowing the truth while wasting resources.
By forcing intrusive pop-up ads and auto-redirects on millions of smartphone users, their activities negatively impacted their user experience.
Microsoft Corporation Vs. Gordon Lam, Eric Lam, Melanie Suen, and others.
In 2008, Microsoft learned of several repetitive modes of click fraud committed on their ad network by a few business owners.
Several auto insurance companies had notified Microsoft of a dramatic surge in traffic on their websites from paid adverts running on Microsoft's search result pages. 
Microsoft, in turn, conducted a preliminary investigation on the adverts and then filed a lawsuit against the offending business owners.
Microsoft filed this lawsuit against the above-mentioned business owners to obtain injunctive relief, damages, a breach of implemented covenants of good faith and equitable dealing, intentional infliction of emotional distress with a business relationship, fraudulent concealment, misrepresentations, and civil conspiracy, among other things.
Microsoft successfully sued the defendants for damages and injunctive relief to stop them from continuing their unjustifiable, fraudulent, and shady tactics while using Microsoft's online advertising network. By doing this, Microsoft sought to protect the integrity of its network and the interests of all legitimate ad networks.
Facebook Vs. LionMobi and JediMobi (App Developers)
Facebook declared in 2019 that it had sued Hong Kong and Singapore-based app developers LionMobi and Jedimobi over alleged "click injection" ad fraud.
Facebook claimed that the two businesses produced apps with characteristics of malware and distributed them through the Google Play Store. Facebook stated that the virus "generated fraudulent user clicks on Facebook ads that showed on the users' phones, giving the impression that the users had clicked on the advertising.
Both LionMobi and JediMobi used Facebook advertisements to monetize their respective apps. Once genuine users had downloaded the apps to their phones, malicious software concealed therein would produce fraudulent Facebook ad clicks from fraudulent users.
The Facebook advertising platform would mistakenly believe that actual users had clicked on the ads due to these fraudulent clicks.
The two app developers profited from Facebook's advertising network, the Facebook Audience Network, by employing this click fraud strategy.
Feldman Vs. Google
Feldman filed a lawsuit against Google in 2007, alleging that he had been the victim of click fraud when fraudsters continuously clicked on his advertisements, costing him money even though they were not prospective clients of his law firm.
Feldman thought this led to an abnormal increase in the cost of his advertising campaigns.
He asserted that Google had failed to stop the fraud in 20–30% of the clicks he had paid for. 
Feldman further asserted that the advertisement price information needed to be more reliable and that there was no opportunity to negotiate any of the agreement's conditions.
Feldman consequently contended that the clickwrap license did not constitute a fair contract under American contract law.
Payday Advance Plus, Inc Vs. Findwwhat.com, Inc and Adverting.com, Inc
The plaintiffs initially brought this action in California in 2005. However, the Court dismissed it for inappropriate jurisdiction. In 2007, the Court approved the plaintiff's request to pursue a "click-fraud" lawsuit involving web browser defendant Findwhat.com.
The complaint claimed that defendant Findwhat.com ordered defendant Advertising.com to use "bots" and real people to click on the plaintiff's pay-per-click adverts to maximize its earnings from such advertisements. Given that plaintiff paid the defendant Findwhat.com on a pay-per-click approach, this resulted in the effect of raising its revenues.
According to the complaint, defendant Findwhat.com also placed bids on pay-per-click search phrases, unfairly raising the amount plaintiff had to offer to secure a higher placement for those terms.
Given that the implied condition of good faith and fair dealing in the parties' contract could be violated by such wrongdoing, the Court authorized the plaintiff to pursue a breach of contract lawsuit against Findwhat.com.
Google Vs. Auction Expert International
In 2004, Google Inc. sued one of its AdSense clients, alleging that the company had deceived Google by repeatedly clicking on its advertisements. According to the lawsuit, Houston, Texas-based Auctions Expert International (AEI) broke Google's contract by misrepresenting the advertising strategy.
In particular, the Auction Expert International founders paid up to 50 anonymous people to click on AdSense advertisements on the Auctions Expert website.
Google claims that AdSense enables perspective advertising by connecting a Web user's query with related ads. In its legal statement, Google stated that "the advertiser pays Google for the user's click and Google, in return, pays the vast amount of the revenue it gets back to the website owner.
However, the Google AdSense agreements forbid any corporation from clicking on its websites or paying others to generate advertising revenue. The lawsuit claimed that "Auctions Expert flagrantly misused the AdSense Online service by intentionally and/or fraudulently producing ad clicks."
Those clicks were useless to advertisers because they produced a sizable amount of unfair profit for the defendants, who received payment from Google regardless of whether the clicks had occurred. In addition to court fees, Google asked for restitution of all funds paid to Auction Expert International due to its engagement in AdSense.
After seeing the abuse, Google suspended Auction Expert International's AdSense account and paid advertisers for each click that came from Auction Expert International's website.
The Vladimir Tsastsin Lawsuit
A Manhattan federal court gave Vladimir Tsastsin a sentence of more than seven years in jail in 2016 for carrying out a significant internet fraud operation by attacking over four million computers in over 100 countries using malware.
Tasting and his accomplices could digitally takeover users' Internet searches and redirect their computers to specific websites and adverts thanks to the malware's covert changes to the settings of afflicted devices.
Because of this, the defendants obtained millions of dollars in revenue from ad campaigns that paid them to drive traffic to their websites or advertisements; however, the ad companies were unaware that the defendants accomplished this by digitally stealing their victims' computers.
Millions of infected computers were also unable to upgrade their operating systems or install anti-virus software due to the infection, leaving these computers and their users vulnerable to attacks from much other malware.
Final Notes
It is, unfortunately, true that click fraud has been around for a while and is now being used as a business tool in the digital economy today, making things difficult for online advertisers, marketers, and business owners.
Click fraud and its dynamics have not always been simple, and despite what some digital marketers may believe, they are increasingly at risk of falling victim to the practice.
Several legal actions have been taken against internet giants like Google and Facebook and small and large advertising and non-advertising enterprises. 
We have discussed a few of the top click fraud lawsuits extensively and provided insights on what led to the filing of these suits.
Legal battles are tough and can be draining, with little or no assurance of a win. Therefore we advise a more proactive method of preventing click fraud, such as using our click fraud protection software, ClickPatrol.
With the ClickPatrol tool, you can safeguard your PPC campaigns using AI to actively predict, detect, and block unwanted clicks and other fraudulent activity.